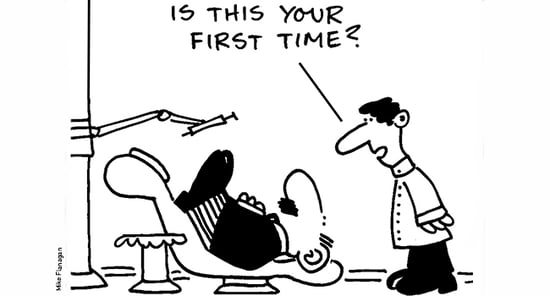 Palico estimates that a record 770 first-time private equity funds - the inaugural iterations of their line - are currently seeking capital from investors. That's a 50 percent increase over the 513 first-time funds seeking capital a year ago and 48 percent more than the previous all-time high of 520 in 2008.
The Favorable Environment for First-Time Fundraising
The mostly newly minted firms behind first-time funds - despite their inexperience as independent managers - are doing well, capturing 8 percent of total fundraising in 2017 - the most since 2011. This renaissance is largely explained by the weakening of top quartile persistence (one study indicates that just 12 percent of top-performing private equity managers now have back-to-back top-quartile funds versus 28 percent prior to 2004) and new evidence that the average first-time fund outperforms the average later-generation vehicle.
Less Reliable Top-Quartile Persistence
A recently concluded study by Massachusetts Institute of Technology economist Antoinette Schoar indicates that only 12 percent of top-performing private equity managers now have back-to-back top-quartile funds, versus 28 percent prior to 2004 and 31 percent before 1999. This helps explain a variety of trends, including the expansion of limited partner staffs, the increasing willingness of LPs to invest in first-time funds, the popularity of investing in less crowded specialty niches, and the growing use of digital tools like Palico's marketplace - a means of streamlining complex PE fund selection. Put simply, less reliable top-quartile persistence puts a premium on selection skill, increased resources, and digital innovation.
Zeroing-In on the Right Investors is Key for First-Timers
Still, first-time fundraising is no cakewalk. Roughly half of all private equity investors simply won't consider first-generation funds, since there is no independent track record to assess. This makes it essential for first-time fund managers to zero-in on investors predisposed to investing in maiden vehicles.
First-Time Managers Frequently Find Commitments on Palico
Palico is a particularly effective fundraising channel for first-time funds and a prized marketplace for investors looking to commit to inaugural funds. One-third of the capital raised on Palico since its launch five years ago has gone to first-timers (and slightly more than 50 percent has been raised by first or second generation funds). Over two-fifths of current investable fundraisings on Palico are for first-time vehicles covering buyouts, growth, venture capital, real assets, turnaround, credit and other strategies. In aggregate, these first-time funds are currently targeting $11.3 billion and have raised 13 percent of that sum, or $1.5 billion.
Palico Democratizes Private Equity Investment
Palico is a classic disruptor: it cuts costs and speeds up private equity commitment for all types of limited partners and general partners - small, medium and big, operating on their own or with the help of advisors - anywhere in the world. Today, Palico's marketplace for investable primary and secondary opportunities unites over 3,000 LPs with over 5,000 GPs. Join them to see how digital streamlines fundraisings and secondaries.
"It's great to push a button and see everything that's out there. Palico helps me do my job better."

Sabina Eder, Bank Austria