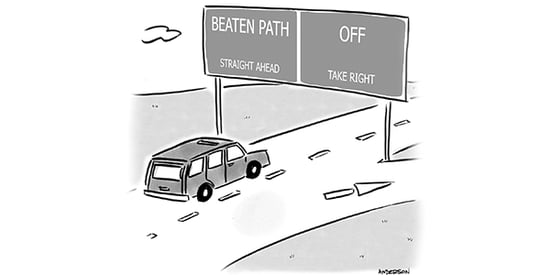 In the six years since Palico's online marketplace for private equity funds was founded, average fund size in the industry has nearly doubled to $1.3 billion. This, along with record amounts of capital available for investment, is a sign of rude health. Yet larger and larger funds competing against each other are likely to have a tougher time producing the kind of outsize returns for which PE, historically characterized by smaller funds and inefficiency, is justly celebrated.
Bringing Hard-to-Find Smaller Funds to Investors
In today's mature private equity fund industry, smaller vehicles, which frequently operate in less crowded niches, are a valuable source of alpha. The trouble is finding them in a global marketplace where a record 3,129 funds are seeking capital - some 42 percent more than just five years ago. Palico's digital marketplace brings a rich choice of promising smaller and specialized managers to the desktops of some 1,500 limited partner firms in every region of the world.
Four out of five fund managers raising capital on Palico are seeking $250 million or less, intending to focus on relatively neglected and potentially attractively priced small cap assets; three out of five qualify as emerging managers, i.e. those raising their first or second fund - though most have previous experience at larger funds; two out of five operate in specialist sectors including agriculture, timber, mining, water, shipping and intellectual property; and another two out of five focus on newer regions for private equity investment in Asia, the Middle East, Africa, and Latin America. Listings in Palico's secondary market are dominated by small secondaries - stakes of $10 million or less in funds that have finished fundraising and are already investing.
$227 Million Invested via Palico
In the last year alone, limited partners have invested $227 million, overwhelmingly in smaller and more specialized funds, via Palico's online private equity fund marketplace. As Palico becomes associated with these off-the-beaten-path fundraisings and secondaries, it's making private equity an alternative investment category once again, even as the overall industry becomes mainstream.
"Palico gives us access to investors that we would otherwise have found only with great difficulty, if at all."

Johnny el Hachem, La Compagnie Benjamin de Rothschild