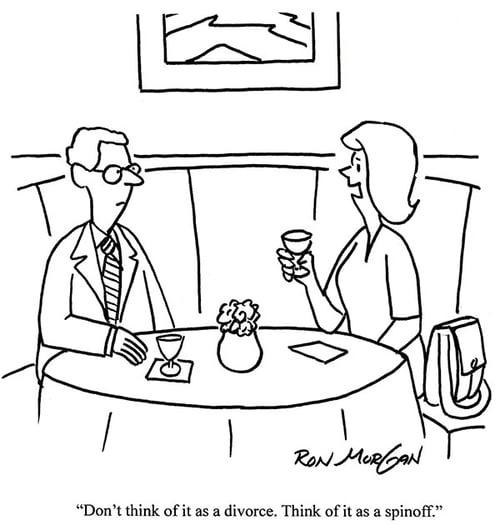 Out of nearly 300 opportunities currently listed in Palico's marketplace, more than 40 percent are first-time fundraisings. The vast majority of those funds are run by private equity veterans creating their own firms from scratch. Among these, many were founded by teams of highly experienced managers coming together for the first time from disparate fund groups. Yet two out of five are spinoffs, run by exceptionally close-knit teams that have been investing together for years and who have collectively broken free from larger organizations. The average first-time fund is now outperforming the average later-generation fund, but spinoffs - due to their demonstrated cohesiveness - generate some of the greatest excitement among investors.
Palico's Rich Range of Spinoffs
Palico is not only a great place to find first-time private equity funds, it's a mecca for investors seeking to commit to promising spinoff teams. As erstwhile subsets of larger teams, spinoff groups are frequently specialists, active in less crowded sectors than the historic core of private equity - buyouts. Indeed, only 11 percent of Palico's spinoff fundraisings are focused on the buyout market. The variety of spinoff strategies on Palico includes private credit, turnaround, real estate and a host of growth niches. A third of Palico's spinoff fundraisings are also focused on emerging markets, far from the world's highly competitive money centers.
Bringing Alternative Private Equity to Investors
In today's mature private equity fund market, where a record 3,129 funds are seeking capital - some 42 percent more than just five years ago - it can be hard for limited partners to find the time to source and evaluate promising spinoffs, let alone the broader universe of first-time funds. Yet Palico's digital marketplace brings a wide choice of promising smaller and specialized managers of all types to the desktops and smart devices of limited partner firms in every region of the world. In 2017, those LPs invested $227 million in primary fundraisings and secondaries via Palico's digital marketplace, overwhelmingly in smaller and more specialized funds. Palico is making private equity 'alternative' again, even as the overall industry becomes mainstream.
"It's great to push a button and see everything that's out there. Palico helps me do my job better."
Sabina Eder, Bank Austria