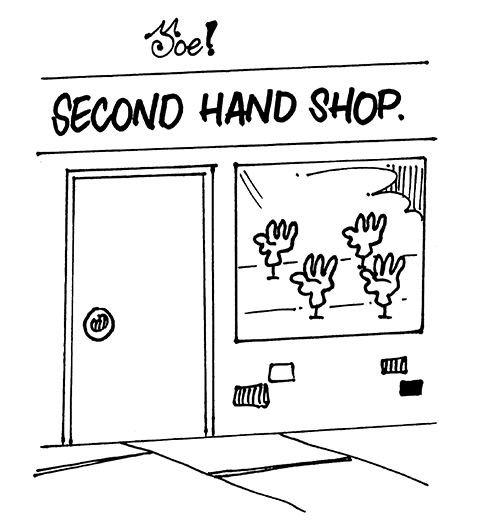 Palico's digital marketplace is the first venue that makes it easy to buy and sell small secondaries, these are stakes of $10 million or less, sold by limited partners after fundraising has closed (typically once the fund is largely invested, making it possible to evaluate return prospects with greater certainty). Small secondaries tend to get overlooked by the large, multi-billion dollar specialist funds that dominate the secondary market. The reason: Small stakes frequently require as much time to evaluate as considerably larger stakes, making them inefficient opportunities for larger funds. Palico puts LPs - of all types and sizes - interested in the secondary market directly into contact with each other. It's a second hand shop where LPs who are not experts in this market can sell what they want and find exactly what they want, no matter what the size of the fund stake.
Palico's Secondary Listings
Four out of five second-hand fund transactions initiated in Palico's digital marketplace revolve around offers for private equity fund stakes worth $10 million or less. Some 45 percent of secondary transactions on Palico involve stakes of $5 million or less. In the six years since Palico's digital PE fund marketplace launched, stakes with a combined net asset value of $451 million have been listed on the platform, covering an ever-expanding range of strategies from buyout to credit.
The Appeal of Selling and Buying Secondaries Online
Apart from specialists who have the requisite resources and connections, secondary selling and buying can be difficult. But on Palico, information from sellers is anonymously transmitted to buyers who've already expressed an interest in the fund or funds via wishlists. After receiving bids, sellers only reveal their identity to potential buyers if they choose to do so. For secondary buyers, Palico offers hard-to-find dealflow - and frequently hard-to-find funds - in just a few clicks.
Half of Palico's Secondary Sales are for Smaller Funds
Some 50 percent of secondaries transactions on Palico involve funds that raised $250 million or less from investors. These smaller funds tend to focus on relatively neglected, and potentially attractively priced, small cap assets. They also frequently specialize in niche investment areas and in newer geographies where there's less competition.
$227 Million Invested via Palico
In 2017 limited partners invested $227 million in primary fundraisings and secondaries via Palico's digital marketplace, overwhelmingly in smaller and more specialized funds. As average fund size grows amidst a record number of fundraisings, Palico's digital marketplace helps harder-to-find primary fundraisings and small secondary offerings standout, bringing them to the desktops and smart devices of interested investors the world over. Palico is making private equity 'alternative' again, even as the overall industry becomes mainstream.
"With Palico, we discover smaller and midsized fundraisings from outside of the mainstream and from outside of the world's major financial hubs."
Arnaud Burel, COGEPA