Daniel Ibri is the managing partner and founder of Mindset Ventures Sao Paolo. We sat down with Daniel and discussed some of the pains of fundraising for emerging market funds looking to expand outside of the constraints of their own borders. In this Q&A he explains why Palico is an essential tool for small funds and how it helped attract new investors beyond Brazil.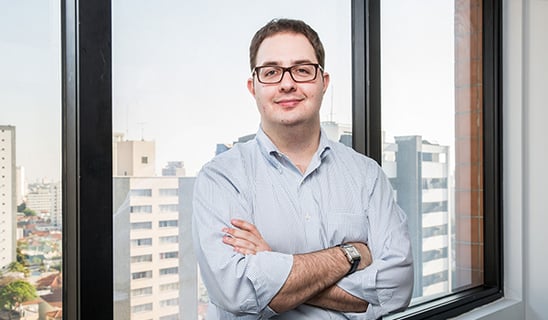 Daniel Ibri

What attracted you to a Palico listing for Mindset Ventures II?
DI: We realized that with Palico we could raise capital from investors from different geographies, such as Europe and the US. Without the digital marketplace, it's very likely that we would have been restricted to investors from Brazil and a small number of previously established international relationships. And since it's investors who find funds on Palico, either by browsing the marketplace or by having funds following a certain strategy sent their way and then reaching out to managers [reverse solicitation as opposed to active marketing], we were able to extend our search to a range of regulatory regimes throughout the world. This was particularly valuable in Europe, where we were able to stay compliant with the European Union's Alternative Investment Management Directive without the punitive time and expense tied to winning a regulatory passport for the EU. With Palico, we essentially got a global marketing program, at scale, with no pressure on our resources. Palico is a great way to raise capital.
With the number of global fundraisings currently at a record, and a larger share of private equity commitments going to ever-bigger funds and fund groups, did Palico help your small, nearly $20 million fund stand out for over-taxed investors?
DI: It clearly brought us to the attention of investors who feel overwhelmed by the sheer number and variety of today's fundraisings. In addition to winning commitments for us, Palico is a very good means for creating a brand image for Mindset Ventures beyond Brazil's borders. It's one of the essential tools that small funds and specialists need in today's highly competitive fundraising market, both for the short-term and the long-term.
Did you use Palico in parallel with the services of a placement agent?
DI: We seriously explored the idea of working with a placement agent, but we finally decided not to engage. There's value in pursuing several means of fundraising at once, but it's less evident for smaller groups like Mindset. The typical placement agent works with larger funds, and certainly bigger investors than the entrepreneurially-minded, smaller family offices that we view as ideally aligned with us. Among a broad range of investor types, we found a lot of the latter on Palico. We concluded that Palico would work seamlessly in a multichannel fundraising campaign including placement agents, but along with our own outreach. Palico was really all we needed.
---
$227 Million Invested via Palico
In 2017 limited partners invested $227 million in primary fundraisings and secondaries via Palico's digital marketplace, overwhelmingly in smaller and more specialized funds. As average fund size grows amidst a record number of fundraisings, Palico's digital marketplace primary fundraisings and small secondary offerings standout. Palico is making private equity 'alternative' again.
"With Palico, we discover smaller and midsized fundraisings from outside of the mainstream and from outside of the world's major financial hubs."

Arnaud Burel, COGEPA