Recent Posts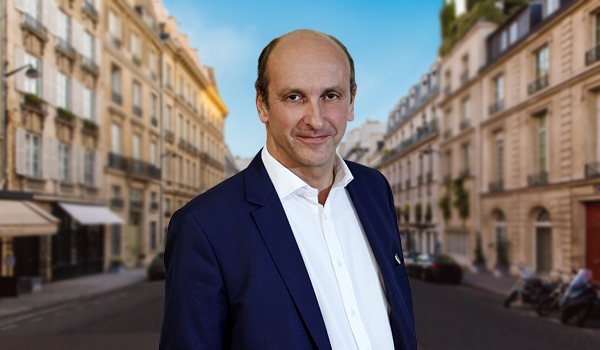 Elaïs Capital invests in small and medium-sized French growth companies and was founded in 2013 by managing partner Thibaut de Chassey. He explains why after several years of doing deal-by-deal investments, Elaïs chose to seek commitments for its first private equity fund using Palico's digital marketplace.
What attracted Elaïs to Palico's online marketplace?
TdC: Traditional private equity fundraising channels are time consuming and rarely cost efficient, so we were eager to try something new. Once I logged on to Palico, I was thrilled by the marketplace's ease-of-use and once we listed our fundraising, I was even more thrilled by the depth of the limited partner response.
So the variety of investors you found on Palico surprised you?
TdC: Absolutely - we raised twenty-five percent of our target through Palico, bringing in institutional investors for the first time. We would have reached a more limited number of institutions using only traditional fundraising means, given time and geography constraints, and the need to focus only on the highest probability candidates - the family offices and high net worth individuals who've historically invested in Elaïs' deal-by-deal structures. Within the latter two groups too, we've found new relationships, and are in productive discussions regarding possible investment, thanks to Palico.
Do you see Palico as competition for traditional fundraising methods?
TdC: We use it in conjunction with high-touch traditional placement agent services and as a supplement to our personal networks. But Palico is definitely a breakthrough for the distribution of private equity funds and it levels the playing field for small and midsized groups like Elaïs. Palico's success fee [0.5 percent] is less onerous than the cost of non-digital fundraising, which allows us to stretch our budget and use our personal time more efficiently. Listing a fundraising on Palico ultimately broadens our potential investor base and democratizes the entire commitment process. With Palico, it's not just the biggest fund groups that can easily reach the world with a fundraising campaign.
---
Palico, the Place to Go for Primaries, Secondaries, Co-Investments
In today's more diverse private equity universe, mainstream or more specialized fundraisings, secondaries and co-investments - anywhere in the world - are easy to find using Palico's online marketplace. Palico offers LPs and GPs more opportunity to discover, analyze and invest.
"Palico allows us to cast a very wide net for investment opportunities, which is necessary in today's private equity market."
John A. Haggerty, Meketa Investment Group
Read More