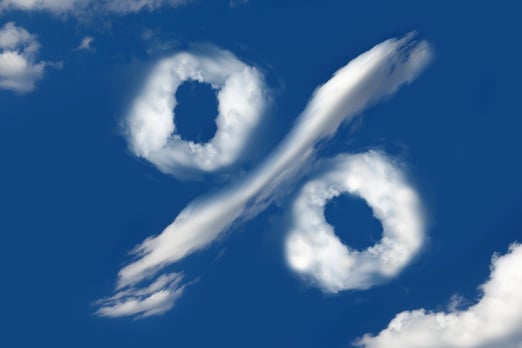 All eyes have been on the private equity secondary market in recent months – sellers attempting to determine whether they can dispose of fund interests to raise liquidity without swallowing steep discounts, and buyers seeking to make the most of the market dislocation.
• 4 min. read •
However, there are some signs of correlation with the breakneck rebound witnessed in stock markets from the US to China and even, to a lesser extent, Europe. Looking at a recent pricing report - which measures the average "top price" of PE fund trades, the average price for buyout funds at the end of August was 91% of net asset value (NAV).

What is most striking about this price point is that it is only 7.5 percentage points short of the average top price recorded a year prior, in August 2019, long before the coronavirus outbreak had been identified in China and spread worldwide.

Further, pricing across private capital strategies, from LBO to turnaround funds and all in between, increased by more than 11% since the end of May. This means the market for higher-quality assets has already recovered around 60% of the price discount precipitated by the COVID-19 crisis, a significant and impressive rebound.

All strategies are not created equal
Naturally, this average does not take into account the effect of PE strategies on pricing, and there is a lot of nuance here, which vendors need to pay close attention to. For instance, VC funds have been selling for 78% of book value, a steep discount. But this discount was already priced in a year ago, likely a consequence of the tech bubble that had already been inflating over the previous two years. In other words, venture funds sell at a discount - but not a COVID discount.

Like growth funds, whose prices rebounded by nearly 18% in the three months to the end of August, VC vehicles were temporarily stricken by the crisis but have rapidly bounced back to their pre-COVID values.

LBO funds carry the smallest discounts, which is likely to be associated with higher demand for these assets, their higher volume, and, therefore, the relative efficiency of this core of the PE secondary market. Their pricing was also relatively well insulated from the effects of the pandemic, presumably because their strategy is to invest in mature, lower-risk companies compared with the more speculative, "hit or miss" strategy of earlier-stage funds.

At the bottom of the pile are cleantech and – surprise, surprise – real estate strategies. Renewables-focused funds were trading at 64% of NAV at the end of August, down 12 percentage points year on year. Real estate funds, while trading at 80% of NAV, above VC funds, had lost 13 percentage points – more than any other fund type.

The upshot of this is that sellers should be conscious of what assets are most in-demand and, therefore, what they bring to market. Just as the swift stock market comeback has confounded many observers, for the right assets, high-quality LBO funds being the primary candidate, vendors can already achieve compelling prices to NAV.

This seemingly rapid recovery should not be taken for granted, however. At least part of the reason for the relative buoyancy in pricing is the trickle of available deal flow. Secondaries volume was down more than 60% in the first half of 2020, falling from $25.51 billion to $10.11 billion. Sellers can be confident that unmet demand has been swelling in the last month, and they should make the most of this situation to maximize pricing of their undesired stakes on the secondary market.
About Palico
Palico is the leading digital marketplace for private equity primaries and secondaries specifically designed for fund managers and institutional investors.
Secondary Platform: Palico's secondary marketplace, designed by PE industry experts, standardizes the process of selling and buying PE fund interests -- especially for smaller transaction sizes (~$2 - $20M). The marketplace features nearly all traditional major secondary funds in addition to hundreds of non-traditional/opportunistic buyers. From single family offices to large pension funds, LPs are now a few clicks away from participating in and enjoying the versatility that secondaries provide to their PE portfolios.
Primary Platform: Palico's primary platform is a comprehensive fundraising solution. GPs have access to a full array of digital tools to communicate and nurture prospective investors, including: Virtual Data Room, Messaging Module, Stats for fundraising performance, and Newsroom. Those tools are complemented with a matchmaking algorithm that alerts a vast LP member base (over 2,800 LP members and counting) of new fund investment opportunities and a notification system that notifies the LP network when the Newsroom is updated with major milestone and events.
Want to learn more or just see how the platform works? Please contact us to talk or book time on our calendar to chat.