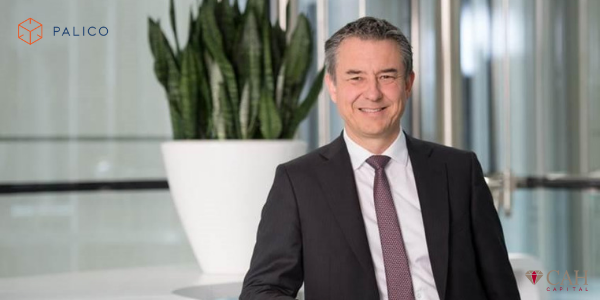 Christof Wolfer is a founding Partner at CAH Capital, a Switzerland based venture fund focusing on the global animal health industry. We took some time to chat with him about his outlook on the sector and their investment approach in this specialised segment.
How would you describe your fund's specialized investment strategy and how it is positioned in the market compared to other life science funds?
We are the first and so far only venture fund dedicated to the Animal Health industry globally. We have put together a team of experienced leaders with years of hands-on experience in Animal Health and Venture Capital.
We will generally make investments post proof of concept in target species which enables us to potentially de-risk our investments significantly compared to life science funds on the human side. For example, we would only invest in a cancer treatment for dogs, if the treatment has shown promising results in dogs, which would be comparable to having completed phase 2b or phase 3 - trials for a human drug.
Compared to disease-specific funds, our strategy can be seen as more diversified as we invest in both, the companion animal sector as well as the food production sector. These two parts have different characteristics and could provide an ideal risk distribution. As an example, it can be mentioned that the companion animal sector in the US experienced record sales year on year throughout the financial crisis of 2007- 2009 where many sectors saw slowing of growth.
Another difference is that we have seen a high level of competition for assets in the life science space pushing up prices. This is much less prevalent in the Animal Health sector as there are far fewer investors from the adjacent agri-tech side which also make investments into Animal Health. We see many attractive assets at potentially attractive valuations.
Why is the animal health market considered as an increasingly attractive industry and how is it related to macro trends such as growing populations and sustainability demands?
Evidence from Global investment and advisory firm, Guggenheim Partners recently predicted that the companion animal sector could grow as much during the next five years as it has grown the last half-century.
A new golden age is upon the industry best illustrated by the impressive growth of Zoetis, the worlds largest animal health company, with a 36% increase in share price YTD and 3.5x over the last 5 years.
The underlying population growth and increase in pet ownership is a strong basis for growth, and for establishing a fund to address this expected rise in demand.
Which (societal, political and economic) developments have inspired your investment strategy?
With a growing world population and an even faster-growing middle class, the need to produce protein from animal sources will require that we increase our food production by 70% by 2050. We cannot do this sustainably by doing what we do today, we need innovation and new solutions to reduce the environmental footprint and combat the overuse of antibiotics amongst other things.
We see a number of innovative start-ups trying to address this by providing solutions which are both sustainable from an environmental point of view as well as economically viable for farmers. With limited funding opportunities their solutions may not reach the market. This provides an ideal basis for our fund to invest in the best of these companies.
What is the central difference between Animal Health and Human Biotech?
In human biotech, you first test in the lab, then typically in rodents and other species before starting a long line of testing in humans, first to check for side effects, then for initial effect and finally to provide data for registration.
In Animal Health after initial lab testing, we go directly into the target species, i.e. if we are looking for a vaccine for African Swine Fever (ASF) we would test in swine and see the result almost immediately. Based on this we assume that the average time from Pre-clinical to Marketing Authorisation will be reduced from 10 to 5 years combined with a massive cost reduction. This is a significant de-risking factor vs. human biotech development. Many life science funds depend entirely on the scientific success of their drug candidate or platform.
Which importance do you give to your industry network and how is it reflected in your team?
With our unparalleled network and hands-on experience in the Animal Health industry, we will be able to identify interesting assets sooner than most and will be able to evaluate their potential better than non-specialised investors. We are also in a position where we can support the companies throughout our holding period by providing strategic guidance and access to our network. Finally, by understanding future exit opportunities we can position the company for exit and execute an exit process to provide the best possible returns for the fund.
We expect that with our partner team, one of whom has received two lifetime achievement awards for services to the Animal Health industry, and is a member of the Animal Health hall of fame, we will be the de-facto venture fund for the best start-ups in the field to reach out to.
How would you describe your fund's exit strategy?
We have noticed the growing appetite of major Animal Health players looking to acquire innovative technology platforms and companies. Examples include MSD's recent Animal Health acquisition of data management company Antelliq for €3.2bn or Zoetis' acquisition of fish health specialist Pharmaq for $765mn. CAH Capital partners were involved in several recent Animal Health transactions. This gives us firsthand experience on how to prepare and execute a successful exit strategy.